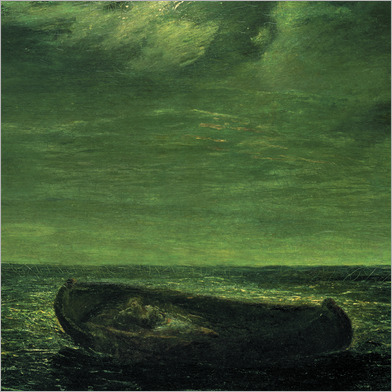 The Lost Mariner / At The Old Factory
FV02lp/FV71 LP+7/LP
Released January 26, 2010
Tracks:
2-1.

At the Old Factory, part 1

(5:32)

2-2.

At the Old Factory, part 2

(4:36)
For the original CD or MP3/FLAC versions of this album, go here.
Just past 10 years ago this debut collaboration between primitive American blues guitarist Loren Connors and the confounding electric bassist Darin Gray was issued on CD. The Lost Mariner was the first in a pair of releases by the upstart Family Vineyard label. Now with a decade of hindsight and a nod to looking ahead, here is a a 700 edition LP reissue of the studio session considered by Connors to be one of his finest. Since this album's 1999 release Connors has released a series of sorrowful solo albums and multi-disc collections on Family Vineyard while Gray formed the cinematic On Fillmore (with Wilco's Glen Kotche) and continued collaborations with Jim O'Rourke, Akira Sakata, Chris Corsano and others.
The Lost Mariner is an improvised dialogue between these two musicians. Structure is there, but it roams as it sways, constantly adjusting and reinventing itself as the two react to its mysterious design. For this reissue the LP is sleeved inside stunning cover art (an Albert Pinkham Ryder painting) and contains the bonus At The Old Factory 7-inch. This raw snapshot of a 1999 performance comes on colored vinyl in a full-color sleeve designed by Katie Leming (Cro Magnon, Bird).