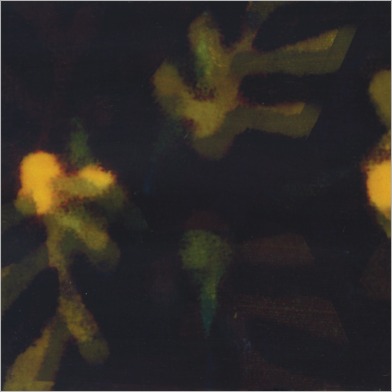 Light
Loren Connors & Clint Heidorn
FV89 LP/MP3/FLAC/Promo MP3
Released April 1, 2016
LP

MP3 Download

$2.99

FLAC Download

$3.99
Debut release by the perfectly matched guitar duo of Loren Connors and Clint Heidorn, recorded at Our Lady of Lebanon Cathedral in Brooklyn during their first meeting. As in all Connors' music the blues is a monophonic foundation permeating the atmosphere - and this is no exception. Yet as ghost tones flicker, shimmering melodies collapse into a speaker rattling brume that is epic and startling as Giacinto Scelsi' string quartets. This is Connors and Heidorn as a chamber symphony propelled into electricity and six string clusters.
Light is one-sided, clear vinyl 12" packaged with two pieces of Connors' art -- a detail of a recontextualized Matisse painting. One piece is transparent plastic, the other paper. Together, the opaque block of 11-inch x 11-inch sheets are intended to be hung in your window so the light can illuminate the hidden colors.
LP includes a coupon for a full download and full-color postcard. Edition of 300 numbered copies.
By now, Connors needs no introduction. The music of the Brooklyn-based artist was recently described by Jon Dale as "a loneliness that's almost devastating in its purity. At its best, Connors' music works at a cellular level, as though the fundamental nature of the piece is implicit in the very first note played: a flower just ready to bloom."
Heidorn is a composer and guitarist based in Los Angeles, California. His first album, Atwater, was released on his own Ashes, Ashes Publishing imprint in October of 2011. Deeply personal, his music explores simple melodies, themes of death and futility, and the sounds and impressions of his native Southern California. Atwater was followed in Fall 2012 with +33° 58' 41.85", -117° 49' 13.74", a limited edition release about the oak tree near his childhood home.
Light is Connor's third one-sided 12" released by Family Vineyard. Light was recorded recorded by Issue Project Room and mastered by Taylor Dupree at 12k Mastering.