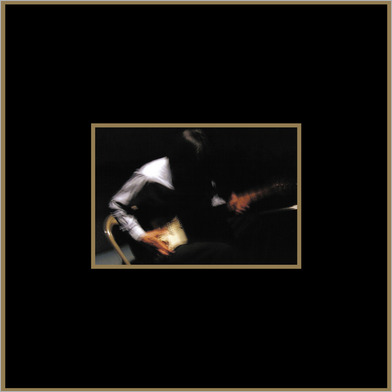 The Hymn of the North Star
FV47 LP
Released August 7, 2007
Tracks:
4.

Part IV (with Alan Licht)
Ever since his 1978 debut LP Gifts guitarist Loren Connors had been continually redefining the American blues and folk guitar. The Hymn of the North Star, a 180 gram 499 edition LP, is the first full-length vinyl release solely under Connors' name since 1990. Though in the years since he has recorded over two dozen solo and collaborative albums with Suzanne Langille, Jim O'Rourke, John Fahey, Alan Licht, Christina Carter, Jandek, Thurston Moore, Keiji Haino, Darin Gray, and others.
Connors creates a tapestry of transparent and haunting melodies that transform the Delta blues into a ghost-like apparition that never settles as it pours from the soul. These six pieces show Connors contemporary elegiac style at its peak of romantic minimalism. Self recorded in his Brooklyn apartment The Hymn of the North Star is saturated with subtle details and the barely there multi-tracks of guitar and bass floating in the background.
Guitarist Alan Licht appears on one equally opaque and richly harmonic air recorded in Glasgow, Scotland.
Artist Edition: 25 copies of the LP featuring hand drawn and numbered covers by Loren from his "Wlid Weeds at Night" series and special silk screened wrap around art.
Released August 7, 2007