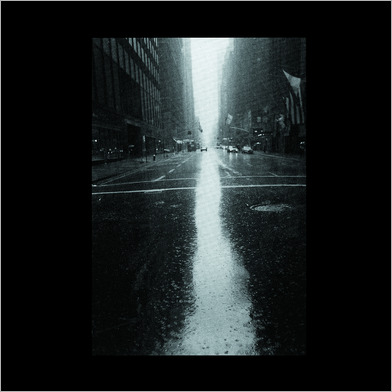 Crucible
FV7003 MP3/FLAC
Released November 6, 2007
MP3 Download

$9.99

FLAC Download

$10.99
Tracks:
3.

In the Morning, Duffy Square

(1:36)

11.

O'Donnell's Camp

(3:30)

13.

Don't Give Up Hope In Me

(1:48)

14.

Here In The Night

(2:13)
Originally released 1996 on Black Label, Black 4 CD, as Loren MazzaCane Connors. Reissued digitally by Family Vineyard in 2007.
"Recorded for their Black Label in 1996, Crucible continues the dark part of Loren Connors' journey with Suzanne Langille. While it's true that none of their recordings can be considered to be bright and cheery, this one in particular takes to heart the surrounding darkness that lies at the mysterious heart of the blues. Crucible has a strange structure to it, making the cover a bit misleading for those who aren't literary literalists. Connors and Langille don't perform together here; both perform a cappella. In Langille's case, standouts include the stunningly beautiful haunt-job 'Morning Doubt' and the breathtaking 'Crying Low.' These are art songs to be sure, but they are rooted in folk music styles as old as the Appalachian Hills and as deep as Mississippi Delta blues tributaries. In the grain of Langille's voice lays the weight of history and the sorrowful toll of its load. Her mourning is based on having loved truly in the first place.
"Connors' guitar pieces make up the bulk of the material here, and all of them are of the heavy, stinging variety. Slow in pace, deep and distorted in tone, this is the kind of guitar laying Neil Young wishes he was capable of. The blues don't so much resonate in Connors' work so much as his work is the blues, not tied to a 12-bar pole or to a clichéd phrasing system. And as these blues come through rock and Eastern music, they are transformed into a personal language. One listen to the shimmering squall that is 'Evangelist' or the reverberating dual effects that allow Connors to play two lead lines at once on the title cut are enough evidence to suggest his capabilities of expression are virtually limitless. Yet it's only in a ballad -- plaintive and swooning like on 'Here in the Night,' which closes the album, where the effects boxes are put away and the volume is turned low -- that you can hear all the complex emotion and disciplined technique that Connors puts into everything he records and still allows for emotion to register with honesty, openness, and complexity." -- Thom Jurek