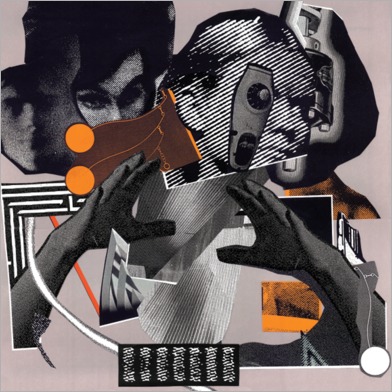 Flying Basket
FV88 2xLP/CD/FLAC/MP3
Released September 18, 2015
2xLP

$23.00

CD

$12.00

FLAC Download

$10.99

MP3 Download

$9.99
Tracks:
1.

Flying Basket, part 1

(18:29)

2.

Flying Basket, part 2

(19:03)

3.

Flying Basket, part 3

(15:06)

4.

Flying Basket, part 4

(18:49)
坂田明 & ジム・オルーク とちかもらち & メルツバウ -- すっ飛び篭
Flying Basket is a double album of avant jazz, discord and deconstructed rock by five master practitioners. It also marks the debut collaboration by a pair of Japan's legendary transgressors  -- saxophonist Akira Sakata and noise pioneer Masami Akita, aka Merzbow.
For the past ten years Sakata has rededicated himself to fiery free jazz alongside guitarist Jim O'Rourke and the monstrous rhythm section that is Chikamorachi -- Chris Corsano (drums) and Darin Gray (double bass, percussion). Sakata's playing remains beautiful and exploratory as it did 40 years ago.
There's minimalist motifs, hooks and repeating horn/bass/six-string phrases but Flying Basket remains a massive free flowing, hallucinatory zone of propulsion. Sakata howls on horn and throat; O'Rourke bleeds the guitar of melody, leaving only pulsating electricity. The drum/bass truly swing and nail it down like Ali/Garrison. Merzbow's analogue sound mass cuts textured furrows headlong into these four, leaving behind harmonic shifts and caterwauling in the wake. No clichés. They kick out the jams.
Cut at Dubplates & Mastering, Berlin December 2014 by Rashad Becker. Two pristine 150 gram LPs pressed by Quality Record Pressing and housed in a popping gatefold jacket designed by the hand/razor of Jeremy Kannapell; CD in a Stoughton tip-on mini-LP sleeve.