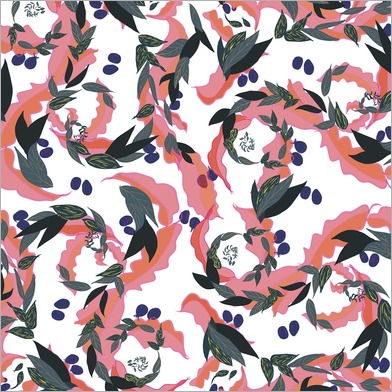 Leone
FV110 LP/FLAC/MP3
Released January 29, 2021
LP

FLAC Download

$7.00

MP3 Download

$7.00
Leone is the first meeting of electric guitarists Loren Connors and Oren Ambarchi. It's somewhat surprising it's taken this long as these two are connected by ongoing collaborators, like Jim O'Rourke and Keiji Haino. Connors, for more than 40 years, has continued to develop an iconic sound tethered to radical permutations of the blues. Ambarchi's own multi-decade transfiguration of the guitar inhabits a rarefied realm of abstracted tones and dissonance pitched between improvisation and composition.
This album, like its title, is a sum of parts: solo performances by Connors and Ambarchi bookend a duo. On "Lorn," Connors unravels an aggressive ternary form, with an opening section wrapped in distortion and extreme phasing that contrasts against ghostly, distant single notes. This side-long piece is a dramatic six-string reimagination of Connors' beloved vocal arias.  Ambarchi's "Nor," supplants a guitar performance with melodic, shifting organ-like tones that are swallowed into a fluttering, glitchy squall. The harmonics and pace is similar in complexity to Ambarchi's most recent album, Simian Angel (Editions Mego).
On "Ronnel," the duo, each audio landscape created by the two slowly rotates and overlaps the other. Connors' lightly traced blue and black notes are boldly punctuated by Ambarch's bright bass-like pulses and ebullient synthy colors. It's as if each is drawing the others' portrait on opposite sides of a translucent sheet.
Leone was recorded November 15, 2017 by Bob Bellerue at the Issue Project Room, Brooklyn, NY. Mixed and mastered by Joe Talia and cut by Carl Saff. Cover illustration by Marissa Huber. Download included.