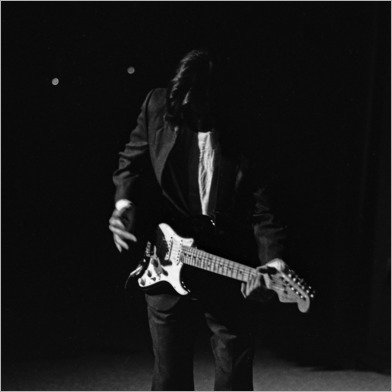 The Departing of a Dream
FV11lp LP/MP3/FLAC
Released April 30, 2013
LP

MP3 Download

$8.99

FLAC Download

$9.99
Tracks:
9.

For NY 9/11/01: the Silence

(2:32)

10.

For NY 9/11/01: the Sorrow

(2:40)

11.

Pretty As Ever

(1:43)
Vinyl reissue of master guitarist Loren Connors' modern classic The Departing of a Dream -- the first of what would become a five volume series based loosely as tribute to Miles Davis' "He Loved Him Madly." This album finds Connors exploring slowly churned darkened hues and signature ghost melodies, each collapsing onto themselves like echoes of Miles' muted trumpet.
Since the late 1970s, Connors' use of haunted Delta Blues, minimalism and compositional underpinnings have become an avant-garde style synonymous to him. When The Departing of a Dream was released as a CD in 2002 it signaled a dramatic growth in Connors' sound by combining electric, acoustic and bass guitar with the unsettling menage of rustling and ambient hiss. Remastered from the original tapes this 180 gram LP extends the closing two-part suite "For NY 9/11/01" with the bonus track "Pretty as Ever," one of Connors' most enduring melodies recontextualized as a final glimmer of hope in this blackened meditation. Edition of 700 LPs with download code.