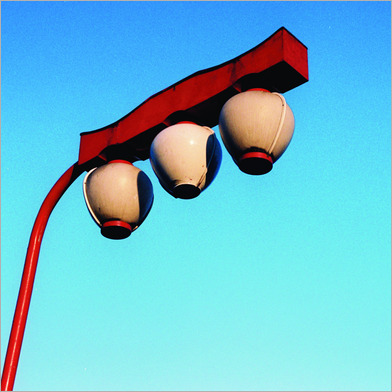 and that's the Story of Jazz...
FV78 2xCD/MP3/FLAC
Released November 20, 2011
2xCD

$16.00

MP3 Download

$9.99

FLAC Download

$10.99
And that's the story of jazz... Get it? Well, maybe you had to be there when legendary saxophonist Akira Sakata, guitarist Jim O'Rourke and bombast rhythm crew of percussionist Chris Corsano and double bassist Darin Gray (aka Chikamorachi) jumped in the van for a Japanese tour. This two CD set documents their 2008 jaunt -- not the first and far from last -- in blistering detail. Shades of Last Exit, Coltrane's Live in Seattle and even Kousokuya appear here but this quartet has nailed its own unique 'n' volatile tension and symmetry during its past six years together. Until now, their albums have only been available as Japanese imports. This is also the third U.S. release by Sakata on Family Vineyard in the past three years.
Throughout Sakata charges upper registers on alto sax yet still hooks stunning phrases and harmonic themes. O'Rourke's radical, electric guitar blasts are massive volleys of pure sound. All the while, Gray relentlessly anchors the torrent with subterranean grooves, scrapes and slaps while Corsano lays waste to his kit, pounding polyrhythms and tones. Together passages transform from blinding, uncompromised brutality to where Sakata's sweetened melodies dance slowly alone and O'Rourke, also on harmonica, adds lonesome country blues. Over-the- top at times, but hey, that's the story of jazz... If you want Grade-A, blood splattered free music, this is it, but you gotta pay for it.
"... an absolute revelation. Sakata's style bridges classic post-Fire Music Japanese freedoms with a wild mystic/psychedelic edge and the combined backgrounds of his three collaborators push the whole deal into some kind of post-improvised underground psych zone. Sure, there are raging multi-limbed blow-outs that worship at the altar of Church Number 9 where you can barely make out who is doing what but there's a whole deal more, picked guitar and droning strings over weird acid folk meditations that cross Holy Mountain-era Don Cherry with Mark Fry and Yatha Sidhra, the kind of raggedy folk/punk euphoria more associated with Finnish tribes like Paivansade and Rauhan Orkesteri, rich Om-ing Coltrane-isms, spiky No Wave blats that reinvent Rudolph Grey and Von Lmo's vision of free heavy metal..." -- David Keenan, Volcanic Tongue