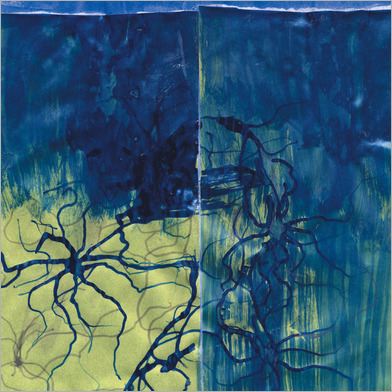 At the Old Factory
FV71 7-inch
Released January 26, 2010
Tracks:
1.

At the Old Factory, Part One

(5:31)

2.

At the Old Factory, Part Two

(4:36)
At the Old Factory is a snap shot of from a raw 1999 performance between electric bassist Darin Gray and electric guitarist Loren Connors in New York City. One of the earliest performances between these longtime musical partners.
Performing at the Old Factory, these two begin an elequent, wordless dialogue that would grow into a musical partnership still vibrant today yet rarely consumated. At this point the two had already worked on the fusion-esque Hoffman Estates with Alan Licht and Jim O'Rourke and their debut duo recording, The Lost Mariner. In 2000, the two recorded their second album, the live duo This Past Spring.
Pressed in an edition of 700 copies on colored swirled vinyl, this 7-inch is only available as a bonus with the 10 year anniversary LP reissue of The Lost Mariner. No copies are available separately -- sorry. Cover art by Katie Leming (Cro Magnon, Bird).