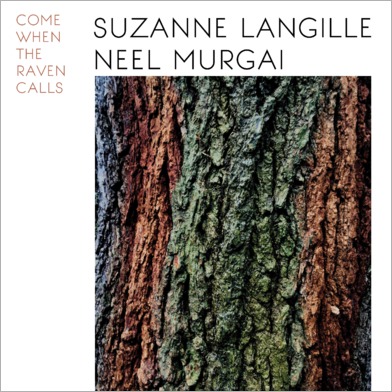 Come When The Raven Calls
FV107 LP
Released June 5, 2020
Tracks:
4.

Strong And Foolish Heart

(5:50)

6.

Bury Myself Where I Stand

(3:42)

8.

Let The Darkness Fall

(3:36)

9.

If You Can Wake

(00:40)
Come When The Raven Calls is the second album by Suzanne Langille and Neel Murgai after more than two decades performing together. Langille fuses the rawness of American spiritual blues with Murgai's trance-like percussion and multi-note vocal overtones. The duo are unmatched in their timeless approach to song, a structure they summon from a tinder of melody or thundering charge of the Persian daf. A lyricist as well as vocalist, Langille is devoted to the spoken word. She pulls the listener into a world of ecstatic sorrow and rage that leaves them transformed as a witness to survival. These nine songs are testimonies to death, sorrow and loss. Yet in "Bury Myself Where I Stand," a song written by Langille's sister, the late blues singer Laurette Langille, she summons defiance and freedom.
Langille's first recordings were on a string of rare, self-released 1980s LPs with guitarist Loren Connors. Later, she fronted Haunted House, the defunct downtown 'blues rock' improv-combo with Murgai, Connors and San Agustin guitarist Andrew Burnes. Murgai is a multi-instrumental performer, composer and co-founder of the Brooklyn Raga Massive, a raga inspired musician's collective.  Come When The Raven Calls is a 300-edition LP. Includes lyric sheet.