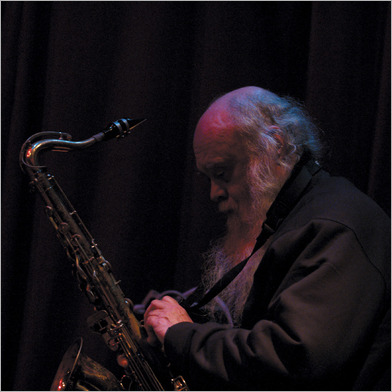 Whirl of Nothingness
FV43 CD/FLAC/MP3
Released August 22, 2006
CD

$11.00

FLAC Download

$7.00

MP3 Download

$7.00
Tracks:
1.

Compassion Lost and Found Again

(6:53)

2.

Blankets Wear the Naked Fear

(7:38)

3.

Firetrance Lonely Heartache Still

(7:07)

4.

Shattered Scenes of Blinding Burst

(5:53)

5.

Sweetly Danced in Times of Hurtful Pleasure

(8:11)

6.

If You Step Back Far Enough ... It'll be All Right

(8:37)

7.

Monsters Hide in Plain Sight Dark

(8:51)

8.

Waiting to be Lifted Onto the Flames

(9:02)
Saxophonist Paul Flaherty is New England's purveyor of the ecstatic jazz pulse. Even before his 1978 record debut Flaherty remained unshakable in the pursuit of soul healing and demon dashing through freedom music. Whirl of Nothingness, Flaherty's second solo album, is eight pieces of alto and tenor saxophone steeped in the theme of loss and channeled through blasting improvisations that showcase his fabulous wailing and inferno of sound to stark bluesy melodies. In the slim cannon of solo horn records (alongside Anthony Braxton, Coleman Hawkins, Kaoru Abe, Peter Brotzmann, Arthur Doyle), Whirl of Nothingness stands triumphantly strong and wholly distinct as a shifting sphere of sound poetry and spiritual tongue. Features liner notes and poem by Flaherty as well as fantastic and stoic front/back cover portraits by John Rogers.
"Often incredibly descriptive with myriad small details fleshing out the larger picture; other times he paints in bigger broader strokes. This is New England improvisational saxophonist Paul Flaherty's second solo album ... He coaxes sounds out of his alto and soprano saxophones that I have never heard before, and besides his musical inventiveness, he's got more raw energy than three people." -- George Parsons, Dream Magazine
"Being somewhat calmer and more subdued than Voices, this album is a bit more listenable for the unsuspecting ear, something done without comprising its drive or emotional presence. In 'Firetrance Lonely Heartache Still,' Flaherty strikes an uncanny balance between buzzing multiphonics and delicate instant melodies. With 'Sweetly Danced in Times of Hurtful Pleasure,' he delivers one of his most soulful performances yet. And in the middle of 'Monsters Hide in Plain Sight Dark,' when the instrument proves insufficient to hold and carry the man's emotional baggage, Flaherty simply bursts into screams of rage and sorrow, startling the listeners, sharing." -- Francois Couture, All Music Guide
Released August 22, 2006