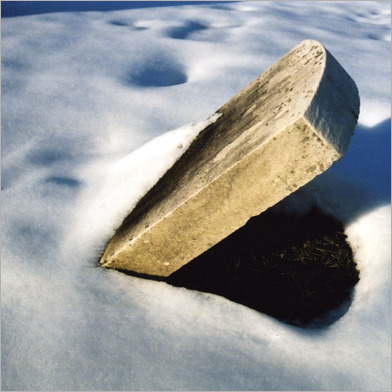 Aria Nativa
FV57 LP/FLAC/MP3
Released December 9, 2008
LP

$14.00

FLAC Download

$7.00

MP3 Download

$7.00
Tracks:
1.

Woman in the Polka-Dot Dress

(15:41)

2.

I Don't Live Here Anymore

(4:55)

3.

Weren't There Two of Them?

(15:25)

4.

Moving through the Darkness

(6:43)

5.

"No More America" read by Ken Delponte [digital bonus track]

(9:17)
Aria Nativa is more than Paul Flaherty's third solo saxophone album; it merges rhapsodic avant garde music, patriotic dream verse, and mortality into a frighteningly pure work of audio, visual and literary sledge. Recorded during a pair of 2007 performances, its four pieces capture lifeblood in stunning detail from foot stomps to gut hollers and crowd roars as Flaherty's free power blues dips into the well of wretchedness yet emerges with pumping fists of mirth. It's the sorta record that splays naked the artist for all: equal parts wise ass and universal vision.
From his early 1970s woodshedding through a dozen plus albums each with drum buddies Randall Colburne and Chris Corsano, and collaborators Bill Nace, Wally Shoup and Sunburned Man of the Hand, Flaherty remains a total wildcat -- on and off the alto/tenor horns. For this LP his massive tonal craft is equally matched by Ken Hill's gorgeous cover shot of a snow blown grave and "No More America" -- Ken DelPonte's epic poem that spans nearly five decades of U.S. political underbelly and fills the back jacket, framing the atmosphere the music was recorded under.
Edition of 500; each copy contains a download coupon for MP3. Digital version includes a bonus track of "No More America" read by the author.
"Fearsome/fearless solo sax improvisations. In the lineage of John Coltrane's "Chasing The Train", Flaherty starts with one melodic idea, and chases it at maximum speed, wherever it seem to lead him, channeling body and soul into his lines. It's thunderous, passionate, declamatory. Such commitment from the performer deserves a similar level of engagement from the listener. It's more or less an ethical issue -- when listening to this, it feels wrong to be doing anything other than just listening." -- The Wire