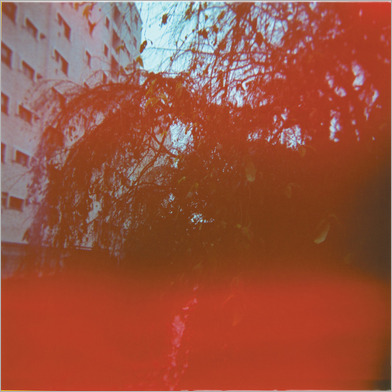 Henzai
FV76 LP/FLAC/MP3
Released November 9, 2010
LP

$13.00

FLAC Download

$10.00

MP3 Download

$9.00
Tracks:
2.

Ashi No Nai Inu

(3:43)

3.

Katamari Kara Nagareru Mono

(2:06)

4.

Atatakai Tsuchi

(2:58)

8.

Biniru No Bankokuki

(2:39)

9.

Kanashimi To Yorokobi

(1:45)

10.

Jinbo No Nai Ongakuka

(2:24)
Tokyo-based guitarist/singer Hisato Higuchi presents his fourth full-length and first LP release. Henzai is Higuchi at his most bare. Each song appears like a spectral poem -- sewn together with hushed electricity and whispers. This recording is wholly intimate, recorded in seclusion, and washes over the listener like a hazy, day-break dream. Higuchi splits these 12 torch-songs between slow-motion improvisations and the composed, yet each is sung with a mix of beautiful wordless/Japanese language moans that appears to have no beginning or end. The electric guitar catches the fainest of blue melodies and single note trances before flickering into black nothingness. The disparate touchstones for the emotional weight waged across this LP range from Blind Willie Johnson to The Cure's Pornography.
Higuchi first embarked on his artistic travels as a puppeteer for a theater company. In 1990 he started creating music in his home studio and eventually self-released his debut CD EP She in 2003. Soon after he appeared on PSF's famed Tokyo Flashback compilation series, and Family Vineyard released the full-lengths Dialogue (2006) and Butterfly Horse Street (2007). 
Higuchi recorded, produced and took the photographs that adorn this 550 edition LP.