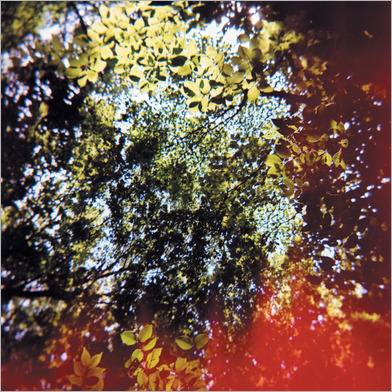 Butterfly Horse Street
FV53 CD/FLAC/MP3
Released November 5, 2007
CD

$12.00

FLAC Download

$10.00

MP3 Download

$9.00
Tracks:
1.

A Hundred Signs of Light

(5:47)

3.

Blood and Leaves

(4:10)

4.

Melody in the Mud

(1:39)

5.

Electric Guitar Light

(3:16)

6.

Monster on the Street

(2:13)

11.

Cry Baby Flowers

(4:17)
Tokyo-based guitarist/singer Hisato Higuchi has shaped an inimitable sound sphere of solitary electric notes that drape across his unearthly moan during the course of two full-lengths and an EP. Channeling loneliness and desires as elegant six-string tone poems, Higuchi has reached the heights of fellow travelers from Meredith Monk to Charalambides.
Though Butterfly Horse Street adds an unexpected snarl as Higuchi erupts into free/noise, wall of sound guitar style that echoes the most ecstatic string manipulation of Masayuki Takayanagi or Donald Miller (Borbetomagus). Ferocious and howling, Higuchi still paints desolation whether bleeding into the red or as hushed beauty.
"Higuchi oscillates between soft, delicately constructed musings and louder, more violent excursions into distortion. The jump between the first song-the otherworldly 'A Hundred Signs of Light' - and the second—the furious, feedback-splintered 'Grow' - may at first seem insurmountable. And yet, as you move through the album, you begin to realize that Higuchi is simply establishing parameters. All the songs from there on fall somewhere into the spectrum between translucent, ghostly beauty and roiling anarchy." -- Jennifer Kelly, Pop Matters