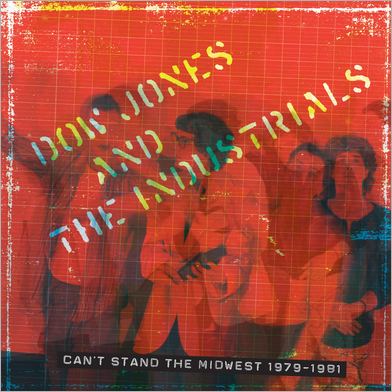 Can't Stand The Midwest 1979-1981
FV72 2xLP + DVD + 7"/2xLP + DVD/CD + DVD + 7"/CD + DVD/CD + 7"/CD/FLAC/MP3
Released September 16, 2016
2xLP & DVD + 7"

2xLP & DVD

CD + DVD + 7"

CD + DVD

$21.00

CD + 7"

$16.00

CD

$12.00

FLAC Download

$10.99

MP3 Download

$9.99
Tracks:
1.

What's The Difference?

(1:58)

2.

It Ain't Good Enough

(2:22)

3.

Set Yourself On Fire

(2:05)

5.

Dude In The Direction Field

(2:18)

6.

Rocking Farmers

(2:36)

9.

Can't Stand The Midwest

(1:27)

10.

Let's Go Steady

(3:24)

12.

Mental Disease

(1:52)

13.

Straight A Students

(2:17)

14.

Latent Psychosis

(3:07)

15.

Never Too Stoned To Disco

(5:31)

17.

Don't Complain About Muzak

(3:01)

18.

Ladies With Appliances

(2:25)

19.

Remember Your Manners

(2:33)

20.

USA (demo) [Not on CD]

(2:10)

24.

American Fat (live)

(3:33)

25.

Bobby Brite (live)

(2:29)

26.

Theme From Bluegill (live)

(4:11)

27.

Mental Disease (live)

(2:52)

28.

Louie Louie (live)

(2:40)

29.

Latent Psychosis (live)

(2:55)
Dow Jones and the Industrials created roaring art-punk that collided with the confusion and celebration of technology. Their left field approach turned gnarled guitar riffs into unshakable melodies battered by synths and propelled with sharp lyrics.
In the late-1970s Indiana punk scene, the Industrials stood apart with a technically perfected yet manic approach to performance and sound creation. Their songs tore into the boredom and cultural blandness of the Midwest and paranoia of the era with crescendo tensions giving way to explosive drums rolls and throbbing bass as filtered through rudimentary samples and processing. 
This anthology declares Dow Jones and the Industrials as ace songwriters and maverick studio producers whose execution and vision was not only beyond its time but remains completely relevant and cutting for today.
Includes:
>> Two 150-gram LPs in a full-color gatefold jacket with download code.
>> 29 remastered songs, including 1980 Hoosier Hysteria LP, 1981 7-inch EP, 9 unreleased studio tracks plus compilation, demo and live recordings.
>> 12-page, 11-inch x 11-inch booklet with liner notes by the Gizmos' Dale Lawrence and Keith Smith's unpublished photographs of the Indiana punk scene
>> Live At Third Base DVD -- the complete 19-song, 70-minute Sept. 28, 1980 performance at the legendary Indianapolis punk club; NTSC / B & W / All-region. 
>> Deluxe mail order only version includes the previously unissued Mr. Science  7-inch EP (originally limited to 300 but due to demand repressed).
>> CD version is the same as the 2xLP but smaller with one less song -- DVD is only available in mail order version, not in retail stores.