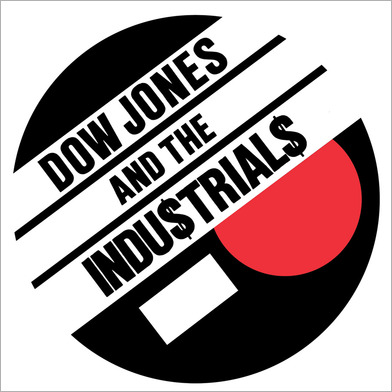 1981 EP
FV70 7-inch EP/MP3/FLAC
Released March 29, 2011
7-inch EP

MP3 Download

$2.99

FLAC Download

$3.99
Tracks:
1.

Let's Go Steady

(3:17)

2.

Can't Stand the Midwest

(1:27)
Family Vineyard reissues an obscure and sought after punk/new wave treasure. Dow Jones and the Industrials' 1981 sole 7-inch EP, originally issued on the Hardly Music label, is immaculately re-mastered from the original tapes and now available on audiophile vinyl.
The Industrials of West Lafayette, Indiana existed from 1979 to early 1981 amongst a stylistically matchless state-wide scene that included the Gizmos, Zero Boys and Dancing Cigarettes. This EP -- of which original copies have swapped hands for more than $200 -- contains the often bootlegged and covered anthem "Can't Stand the Midwest," along with "Let's Go Steady" and "Indeterminism." This record was the second and final release from Dow Jones after the 1980 split LP Hoosier Hysteria with Gizmos on Gulcher Records.
The quarter combined jagged rock 'n' roll songwriting with emerging electronic instrumentation into a wild new wave sound that won them immediate popularity among Indiana's punks and co-eds and has remained in the hearts of record collectors these past 35-plus years.
Includes exact reprints of the two different versions of an insert included with the original record. Family Vineyard will be reissuing the complete recordings of Dow Jones and the Industrials in 2015.
First edition of 600 copies - big hole 7-inch out of print; Second edition of 200 copies - big hole 7-inch out of print; Third edition of 500 copies - small hole 7-inch still available.
Three songs are included in Can't Stand The Midwest 1979-1981 (FV72) anthology.