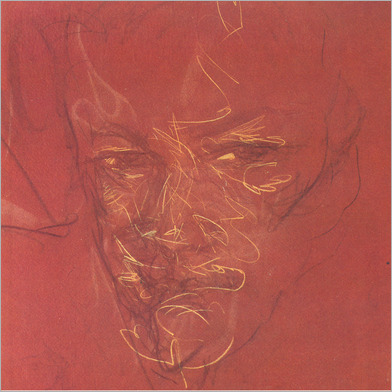 Heresy, And Then Nothing But Tears
FV42 CD/MP3/FLAC
Released October 10, 2006
CD

$9.00

MP3 Download

$9.00

FLAC Download
Tracks:
1.

She the Assassin

(5:04)

3.

Blood Stained Lust

(9:03)

4.

The Financial Imperative

(2:32)

7.

Grand Humiliation of Misery

(20:23)
Rope formed in Poland as a guitar/bass duo in 1998. Since relocating to Chicago in 2000 they have become one of the city's most flummoxing avant rock groups. Heresy, and Then Nothing But Tears is their second full-length album. Robert Iwanik (bass, vocals), Przemyslaw Krzysztof Drazek (guitar) and Michael J. Kendrick (trap set, percussion, electronics) blend deconstructed strains of Swans' emotional weight and Last Exit's fury with propelling grooves and Krzysztof Komeda's classical suspense into lush and often uncompromising no wave abrasion. Rope's constantly evolving ocean of impossible rhythms, screaming guitar and Iwanik's hissing voice adds up to an ultra-dynamic group force of cryptic awe. Features guest vocals from Grazyna Auguscik and songwriting/vocal collaboration by Oxbow's Eugene Robinson on four songs. Cover art by famed Polish fringe painter Stanislaw Ignacy "Witkacy" Witkiewicz.
"To dig the dark, dramatic sound of avant-rock trio Rope, you have to buy into the idea that music this histrionic can also be sneakily subtle. Guitarist Przemyslaw Krzysztof Drazek and bassist/vocalist Robert Iwanik make a pretty convincing case. "She the Assasin" opens the band's second album with all kinds of theatrics: show-stopping riffs, arty noises, slanted sax, steep climaxes that slam to abrupt halts. Yet weird timing and Iwanik's Tom Waits-like whispers tie all the bombastic jolts and pregnant pauses into a compelling knot, much like the way U.S. Maple's chopped chords and choked growls create their own odd logic." -- Marc Masters, Pitchforkmedia
Released October 10, 2006