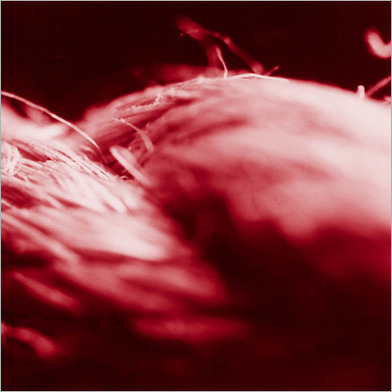 Fever
FV13 CD EP/MP3/FLAC
Released May 7, 2002
CD EP

$8.00

MP3 Download

$3.99

FLAC Download

$4.99
Tracks:
1.

Imagination of Rhythm

(8:57)

2.

Damn High Mountain

(4:52)

4.

Unknown Source Of Egoism

(8:50)
Debut by the Polish duo of Przemyslaw Chris Drazek (acoustic guitars) and Robert Iwanik (electric bass, trumpet, vocals) known as Rope. While drum-less, the two create an inverse of the crushing weight through trance-like acoustic guitar picking coupled with deep valleys of silence, distant trumpet, light drones, and Iwanik's soothing bass. Drazek's amplified acoustics can jab like John Cale's final ecstatic strokes during The Velvet Underground's "European Son" or awaken the spirit of Polish composer Krzysztof Komeda.
"While others might take such a crescendo/decrescendo formula into predictable and colorless valleys, Rope frame their pieces as a yet unresolved conflict between flesh and phantom." -- The Wire
"Combining the guitar bliss of such bands as Windy & Carl with the experimental no wave sensibilities of U.S. Maple, Rope offers an amazing piece of electro-acoustic material primed for an avant audience. The four tracks of this debut EP move from the metallic spires and plodding bass of 'Unknown Source of Egoism' to the ghost-whispered 'Imagination of Rhythm' as if one elongated piece or a drone-based concerto." -- Daphne Carr, All Music Guide