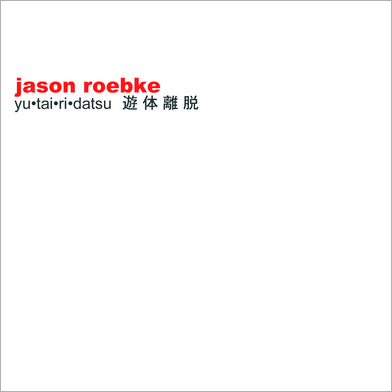 Solo
FV7011 MP3/FLAC
Released October 21, 2008
MP3 Download

$10.00

FLAC Download

$11.00
Originally self-released in 2000 as a CDR. Reissued digitally by Family Vineyard in 2008.
Jason Roebke's debut Solo he bows, plucks and thrashes the bass to explore its wooden body, string harmonics and conjure pure clusters of sound across twelve pieces. Snatches of walking, be-bop lines appear frequently and sometimes inside gestures of flinty, endless drones. Like massive bass statements of the past -- Peter Kowald's Was Da 1st or Motoharu Yoshizawa's Cracked Mirrors -- Solo is a wide-eyed and important snapshot of Roebke bursting clear out of an embryonic shell.
After Solo was issued in a few dozen CDRs in 2000, Robeke has become one of the most sought after bassists in Chicago for playing that is intensely physical, audacious, and sparse. Roebke leads the electro-acoustic ensemble Tigersmilk (Rob Mazurek, Dylan van der Schyff) and co-leads the modular music and dance unit Art Union Humanscape with Ayako Kato, Tim Barnes, Michiyo Yagi) alongside xtensive forays into the jazz sphere in Jeb Bishop Trio, Mike Reed's People, Places and Things, and Jorrit Dijkstra's Flatlands Collective.
"In jazz-oriented groups like Tigersmilk and the Valentine Trio, Roebke is the consummate inside-outside guy, switching effortlessly between hard swing and arrhythmic explosions..." -- Bill Meyer, Chicago Reader
"One of the most inspired and intelligent free-jazz bassists in a city full of them." -- Time Out Chicago