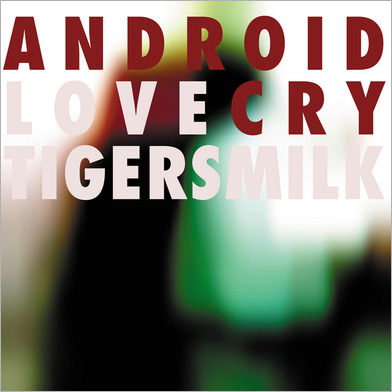 Android Love Cry
FV45 CD/FLAC/MP3
Released June 19, 2007
CD

$11.00

FLAC Download

$9.99

MP3 Download

$8.99
Tracks:
1.

Poured Over Waves Ecstatic Charge

(2:07)

2.

Falling Signals Rising

(8:24)

3.

The Last Moments After Death

(5:38)

4.

Spirit Spore Flash

(4:57)

5.

Stillness Among Mercury Trees

(1:22)

6.

Love Into Earth's Shadow-Liquid

(2:56)

7.

Before a Blinded Spirit Light Planet

(2:32)

8.

Already Crippled by Water and Wind

(3:03)

9.

Minimal Distress Code

(2:52)

10.

To the Face of Beauty Concealed in Shadow-Wire

(2:06)

11.

The City Conducted Conducted

(1:48)

12.

Night and Falling Tears

(3:22)

13.

Circuit Overlord Demise

(0:56)
It gets nasty at times--feedback laden, meters in the red--even psychedelic as Tigersmilk pour it on thick, straight from some cosmic mind's eye teat. Android Love Cry is the third album from the voodoo concrete jazz crew of Rob Mazurek (Chicago Underground, Mandarin Movie, Exploding Star Orchestra) on cornet, laptop/synth (and banjo), acoustic/electric bassist Jason Roebke (Rapid Croche, Fred Lonberg-Holm Trio), and percussionist Dylan van der Schyff (Talking Pictures). It's a dynamically gorgeous and dissonant thirteen part cycle that delves into obscure conditions of wilderness and transformation backed by a pulsing and often volatile syncopation not far from Max Neuhaus' electro-acoustics or even Cluster's space 'n' rhythm glow. Even with engorged synthesizer and percussive fields Tigersmilk's heart is the post-bop flare of Bill Dixon's late-60s orchestra and the oceanic pull of minimalist cool. Tradition is deep in these abstractions--it's the unshakable bond of these three travelers who've created an album even a dark prince would love.
"Each piece incorporates some form of technology: machine sounds, echoes, minimal drone, or laptop manipulation against the human touch of the players. Percussionist van der Schyff relishes his freedom from standard beats, filling space with the boom of his bass drum or the clacking of sticks-on-sticks. He paints, accents, and pulses energy without a formal structure." -- Mark Corroto, All About Jazz
Released June 19, 2007