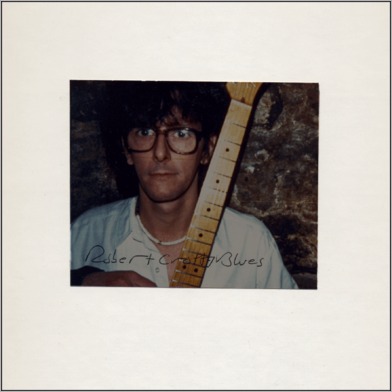 Robert Crotty Blues
FV106 CD
Released December 8, 2017
Tracks:
2.

Groanin' The Blues

(5:16)

3.

When Things Go Wrong

(3:53)

4.

I Love My Whiskey

(4:13)

6.

Trouble In Mind

(3:40)

7.

Never Let Me Go

(2:50)

8.

I'll Come Runnin' Back To You

(3:38)

9.

I'm Waiting For Ships That Never Come In

(1:17)

10.

Country Man (from Prove It! 7-inch)

(5:55)

11.

Steady Rollin' Man (from Prove It! 7-inch)

(6:27)
"In my mind, he was the finest blues musician of the post-World War II generation. It was a sad misfortune that he never gained a following outside his hometown. Sure, New Haven music critics praised him, but none really laid it down that here among them lived a great genius." -- Loren Connors
Reissue of Robert Crotty's 1989 debut LP Robert Crotty Blues, originally released on Loren Connors's private St. Joan imprint. The album features ripping electric blues by The Robert Crotty Band and solo acoustic meditations on Jimmie Rodgers and Sam Cooke. This remastered version includes the ultra-rare Prove It! 7-inch issued on St. Joan in 1988. Only available as part of Robert Crotty with Me: Loren's Collection (1979-1987) LP (FV96).