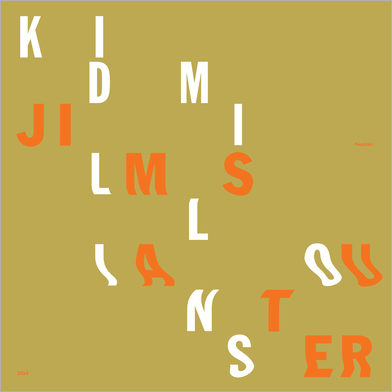 Fountain
FV93 LP/FLAC/MP3
Released December 2, 2014
LP

FLAC Download

$7.99

MP3 Download

$6.99
Tracks:
6.

Vertical Sprint

(4:52)
Drummer Kid Millions and saxophonist Jim Sauter vaporize the annals of rock 'n' roll n' jazz into pulsating feedback/propulsion on Fountain -- their second album.  Across six pieces they explore massively hypnotic tonal harmonics and torrential rhythms. This is hardcore abstraction from two New York sherpas yanking us headlong into a third-eye odyssey, surpassing altitudes merely attempted by others.
Kid is founding member of Oneida and the ace behind the percussion-focused Man Forever. Sauter is synonymous with the 35-year juggernaut Borbetomagus -- pioneers of sound/jazz vivisection and inexorable vision. Since 2012 these two pushed forth this magnificent grandeur, merging physical power/sweat and sculpted electricity/stretched skins. While both are known for feats of extreme artistic endurance, as a duo they opt for ferocious concentration -- a savage pop-style of density and texture.
Comparisons to any live-free-or-die drum-sax duo is moot here. In whiffs, Fountain is maybe reminiscent of Fushitsusha's heaviest but more likely the final descent of that plane full of rugby players who gobbled each other up after crashin' into the Andes in '72. Either way, it makes asses shake.
As an omnipotent duo, neither Kid or Sauter anchors the other, instead they smash the fulcrum and spin perpetually in free-fall. Sauter extracts new techniques and structures from his howling amplified tenor sax. On "Turkana" he builds layers of gnarled drones like some goddamn Dream Syndicate lasagna, while on "Vertical Sprint" Kid weaves polyrhythms and stuttering cross-beats around/into the heart of horn shards. There's zero gravity here.
Fountain was recorded and mixed at Spaceman Sound in Brooklyn with Tom Tierney and Alex Mead-Fox, and mastered/cut by Josh Bonati. Album designed by Dan Schechter. Pressed on pristine 150 gram vinyl by Quality Record Pressing. Edition of 800 with download. This LP follows the debut Boanerges CD, released on Japan's doubtmusic label in 2013.