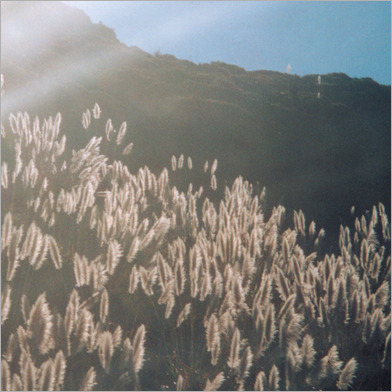 The Great Orthochromatic Wheel
FV62 LP/FLAC/MP3
Released October 12, 2008
LP

$13.00

FLAC Download

$10.00

MP3 Download

$9.00
Tracks:
1.

In the Shade of Earth

(6:36)

2.

Try to Find a Memory in a Dark Room

(7:59)

4.

The Genesis of the Great Orthochromatic Wheel

(12:42)

5.

The Wheel Nearly at Rest

(6:42)
The Great Orthochromatic Wheel is The Blithe Sons first full-length release since 2004. In the years since the California duo of Loren Chasse and Glenn Donaldson may have traversed poppy fields and swam to aqua cities though mostly they've remained active with their Jewelled Antler offshoots: Ov, Of, and Child Readers (Chasse ) or Skygreen Leopards and Flying Canyon (Donaldson) and both in Thuja.
These five songs combine nature's melodic pull and minimalist songs forms summoned by a miniature orchestra of eclectic instruments. Each LP side flaunts a different depth of the Sons, one recorded outdoors and the other inside. The indoor set consists of slow-motion ballads built on hymn-like organ, nylon string guitar, analog drum machine & stark percussion. The outdoor side offers a web of exotic wind-instruments & battery-powered electronics reverberating in cavernous hall cut in the side of a sea-cliff.
500 edition LP, comes with download code.