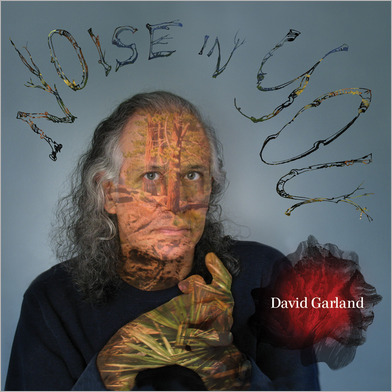 Noise In You
FV49 CD/FLAC/MP3
Released July 24, 2007
CD

$11.00

FLAC Download

$10.00

MP3 Download

$9.00
Tracks:
11.

I Don't Want to Know

(6:08)

12.

The Intention to Relax and Think About Things

(3:44)
Noise In You is an album of gorgeous music about noisy emotions: our desires and distractions, anxieties and passions, love and loss, and the living hum of our bodies. It is David Garland's 8th album since entering New York City's downtown scene in the 1980s, and it's the first to receive the wide distribution and attention his music deserves. Garland is a multi-instrumentalist currently exploring the sumptuous jangle of a 12-string guitar; he sings with a voice that's deep, honest, and intimate. Noise In You is unclassifiable: pop music that's both experimental and accessible, and is rich with intricate layered harmonies and startling colors and textures. It features the beautiful, sometimes mystical voices of a younger generation of musicians -- Sufjan Stevens, Mira Romantschuk (of Mi and L'au), Diane Cluck, Viking Moses, and David Deporis -- together with guitars, flute, piano, clarinet, sarode, oboe, and more. Noise In You unfolds into a wondrous, subtly interconnected song cycle that sweeps you up in its imaginativeness, drama, and sensual pleasure.
"The ambling chamber-pop of 'Every Bird' enlists the vocals of one Sufjan Stevens (who also appears on the National's impressive new Boxer), plus Mi and L'au's Mira Romantschuk and Missouri-born singer-songwriter Viking Moses. Held together by Garland's 12-string guitar, the song evokes the lush arrangements of Stevens or Andrew Bird-- there's oboe, people!-- for a charming contemplation of avian mysteries. 'Waiting in the wings of every bird are memories that fill the hollow bone," the erudite Garland begins. If birds fly over the rainbow, then why can't radio waves?'" - Marc Hogan, Pitchforkmedia
Released July 24, 2007