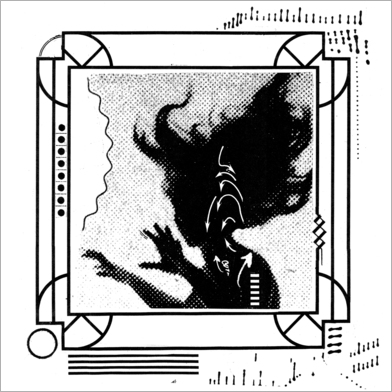 Leave No Trace: Live In St. Louis
FV103 LP/FLAC/MP3
Released February 2, 2018
LP

FLAC Download

$7.99

MP3 Download

$6.99
Tracks:
1.

Calm The Shadows

(16:36)

2.

Leave No Trace

(14:03)
"When you do something, you should burn yourself completely, like a good bonfire, leaving no trace of yourself." - Shunryu Suzuki
As live albums go, Tashi Dorji and Tyler Damon nail it down. No matter the crowd -- head thrashers, Instagram zombies, shaken jazzniks -- the shadow lines of feedback and bombastic percussive bombs are always at peak intensity. Through telepathic engagement the Bhutanese-born guitarist Dorji and Midwestern drummer Damon act with one-mind destruction as Leave No Trace: Live In St. Louis perfectly captures.  It's a pure sound for these disruptive, politically tumultuous times. Or Marc Masters describes it as -- a power lurching at you "in ways that feel dangerously uncontrolled, like someone playing with a plugged-in toaster over a filled-up bathtub." 
Leave No Trace -- a companion release to their hyper-acclaimed debut Both Will Escape -- was recorded at Gaslight in St. Louis. The 500-edition LP features hand-made cover art by Jeremy Kannapell and comes with a download coupon.