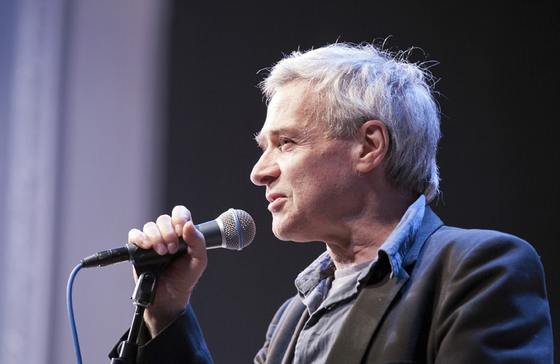 "Steve Dalachinsky is a poet of the real world in a time when reality is despised, dismissed, not understood or lied about" -- Amiri Baraka
- - - -
To write about the life of Steve Dalachinsky, one first has to decide what to call him. "Poet" comes to mind, given all of his books of poetry, the poetry awards and the countless times he read his work, often accompanied by jazz musicians, in the avant-garde clubs of New York and environs.
But Mr. Dalachinsky was always wary of the term. A mini-documentary Straw2gold Pictures made about him in 2013 opens with 45 seconds' worth of Mr. Dalachinsky talking about the label and whether he wants or deserves it, a rambling musing that ends with him saying, "I forgot the question." A 2016 article about him in The Villager quoted him as saying both "I don't even like being called a poet" and "Let's put it this way: I'm a poet."
Continuing reading "Steve Dalachinsky, Avant-Garde Poet, Is Dead at 72" by Neil Genzlinger, The New York Times | Published Sept. 20, 2019
There are no upcoming tour-dates for Steve Dalachinsky.
Check back soon for updates.