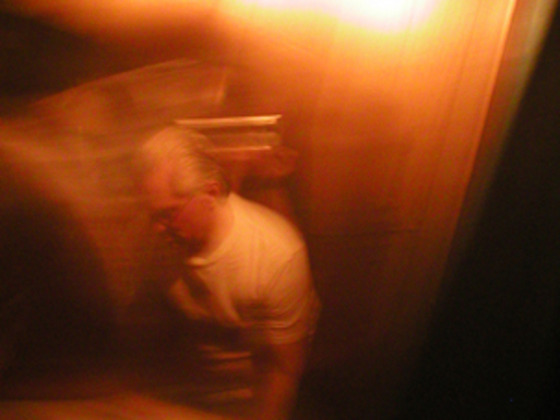 Dan Ireton born Camden, MA 1950. Became interested in blues, raga and folk through AM radio in the Winter of 1960. Played in various beat, freakbeat and pre-psych R&B combos around Asbury Park and also in the grange halls. His first major booking was at the Moorestown Grange with The Colonials. Later went on to the popular and explosive units The Notions (1963) and The Nobles (1964) before leading the radical controversial combo Love's Signs Denounced, his "big one" in the psychedelic beat idiom until The Din over 20 years later. Has since been playing all the major underground clubs around the New England Scene. Is now living in Vermont, a working member of the Brattleboro Food Co-op and founder of his own Ashram. Musical tastes vary from free jazz to cheap jazz. The musicians he particularly admires around the folkscene are Ben Chasny, Pelt, Samara Lubelski and Matt Valentine, who is a frequent collaborator. He has been involved with the skiff and poetry non movement around Boston with resident Dr. E'Weerd Yijji and his ambition was to get out of Melrose a sane man. His ambition now is to be loved.
There are no upcoming tour-dates for Dredd Foole.
Check back soon for updates.